Principal Investigator
Dr. Anubhav Pratap Singh
I hail from Sultanpur, Uttar Pradesh, India. After my initial schooling from Saraswati Vidya Mandir, Sultanpur, I obtained my dual degree (BTech & MTech) in Chemical Engineering from Indian Institute of Technology (IIT), Kharagpur (WB), India in 2011. Subsequently in 2015, I received my doctoral (PhD) degree in Food Science from McGill University, Montreal, Canada under the supervision of world renowned food processing expert Dr. Hosahalli Ramaswamy, a Hind-Rattan (Jewel of India) awardee. After my PhD, I worked with the UBC-founded Dr. Tim Durance's microwave dehydration company, assisting with their operations in Quebec region. In 2016, I received the Banting Postdoctoral Fellowship and joined the team of renowned table salt fortification expert Dr. Levente Diosady at University of Toronto. Iron fortified table salt developed at my UofT lab is being successfully distributed amongst people living below poverty line in my native province in Uttar Pradesh, India under the Mukhyamantri Namak Vitran Yojna.
In 2017,  Dr. Pratap Singh joined the Faculty of Land and Food Systems, UBC as an Assistant Professor in the Food Nutrition and Health Program. At UBC, Dr. Pratap Singh has established a CFI-funded Advanced Non-thermal Food Processing (ANT-FP) laboratory and leads a NSERC-Discovery and industry funded research program in novel food processing. Dr. Pratap Singh's research group primarily focusses on 3 major areas of food science technology:
1. Developing novel processing technologies for preservation of food.
2. Development of encapsulation technologies for food fortification.
3. Exploring alternative (non-meat) sources of proteins for improving food sustainability.
View
Full List of Publications
at Dr. Pratap Singh's
Google Scholar
 profile.
Senior Research Scientists
Dr. Anika Singh (PhD Food Processing, McGill University, Canada;  MTech/BTech PostHarvest Food Engineering, Jawaharlal Nehru Agricultural University (JNKVV), India)
---
Dr. Farahnaz Fathordoobady (PhD  Food Science – University Putra Malaysia (UPM), Malaysia) 
Topic: Development and characterization of nano-emulsification and liposomal platforms (NEP and LIP) for hemp oil nanoencapsulation and transmucosal delivery
---
Dr. Alberto Baldelli (PhD Mechanical Engineering – University of Alberta, Canada)
PhD Students
Ronit Mandal (MTech Food Process Engineering, IIT Kharagpur, India; BTech Dairy Technology, West Bengal University of Animal & Fishery Sciences, India)
Topic: Development of pulsed light apparatus for thin-profile continuous processing of liquid food products.
Yigong Guo (MS/BS Pharmacy, Shanghai Jiao Tong University, China)
Topic: Using lipid-based enhancers to augment transmucosal bioavailability of encapsulated drug delivery systems (nanoemulsions and liposomes).
MSc Students
Alejandro Leiva (BS Biotechnology Engineering, ITESM, Mexico)
Topic: Fortification of black tea with iron and zinc.
Xanyar Mohammadi
Topic: Impact of novel non-thermal food processing methods on model wine solutions

Maryam Shojaei
Topic: Impact of controlled atmosphere storage and biodegradable starch film on the postharvest quality and shelf life of blueberries
Undergrad Students

Yixin (Cara) Gu (UG Thesis: 2019 – 2020)
Topic: Development of biodegradable starch film that incorporates blueberry pomace
Visiting Scientists

Dr. Marcin Kurek (Dekaban Scholar: July 2019 – till date)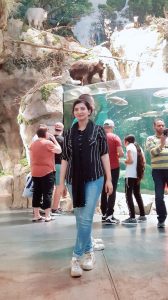 Faiza Siddique (PhD Exchange Candidate from University of Sargodha, Pakistan: July 2019 – till date)
Past Visitors

Dr. Zamantha Escobedo-Avellaneda (Visiting Scientist from ITESM, Mexico: Jun 2019 – Aug 2019)
Topic: Modelling the dehydration kinetics during microwave-vacuum drying of zuchini slices

Dr. Bita Forghani (VINNMER-Marie Curie Postdoctoral Exchange Candidate from Chalmers University of Technology, Sweden: Dec 2018 – Apr 2019)
Topic: Structure-function relationships of protein enriched biomass and proteolyzed mixture after novel drying technologies
Dr. Maciej Jarzebski (Dekaban Scholar from Poznan University of Life Sciences, Poland: Jan 2019 – Jul 2019)
Topic: Nano-encapsulation of hemp oil for delivery of bioactives through buccal region
Dr. Artur Wiktor (Dekaban Scholar from University of Warsaw, Poland: Jul 2018 – Dec 2018)
Topic: Effect of pulsed light on polyphenols and antioxidants in grapes and tea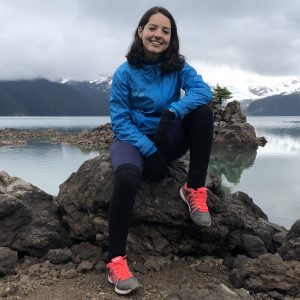 Sofía Lara (Mitacs Globalink Summer Intern from ITESM, Mexico: May – Jul 2019)
Topic: Understanding the effect of ultrasonication on size-reduction in emulsions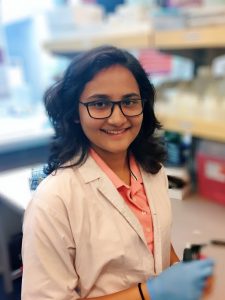 Soumya Kumar (Visiting International Research Student from Vellore Institute of Technology, India: Mar – May 2018)
Topic: Ultrasonication as a preservation technology in dairy industry
Lab Alumni
Yuan Shi (MSc Thesis: 2018-2020; BSc Thesis: 2017-2018)
MSc Topic: Lactic acid fermentation process for removing volatiles in pea protein isolates.
UG Thesis Topic: Impact of ultrasonic pasteurization on nutrient content of bovine milk 
Philip Yen (MSc Thesis: 2018-2020; BSc Directed Studies: 2017-2018)
MSc Topic: Effects of microwave-vacuum dehydration on the off-flavor intensity, functionality and digestibility of pea protein isolates.
UG Directed Studies Topic: Effect of heat treatment and addition of essential oil (EO) individual constituents (ICs) on pathogen inactivation and quality parameters of an apple-watermelon smoothie-type beverage (STB)

Yixin (Cara) Gu (BSc Thesis: 2019 – 2020)
BSc Thesis Topic: Development of biodegradable starch film that incorporates blueberry pomace
Xinyu Li (BSc Thesis: 2018-2019; Summer Work Learn: May – Aug 2018; Volunteer: 2017-2018)
BSc Thesis Topic: The effect of HTST processing on antioxidant level of dairy alternatives.
Kathy Zhang (BSc Volunteer: 2017-18)
Topic: Assessing the impact of ultrasonication on milk.
Wen Xie (BSc Volunteer: 2017-18)
Patrick Jiang (BSc Volunteer: 2017-18)
Topic: Materials suitable for insulin encapsulation.